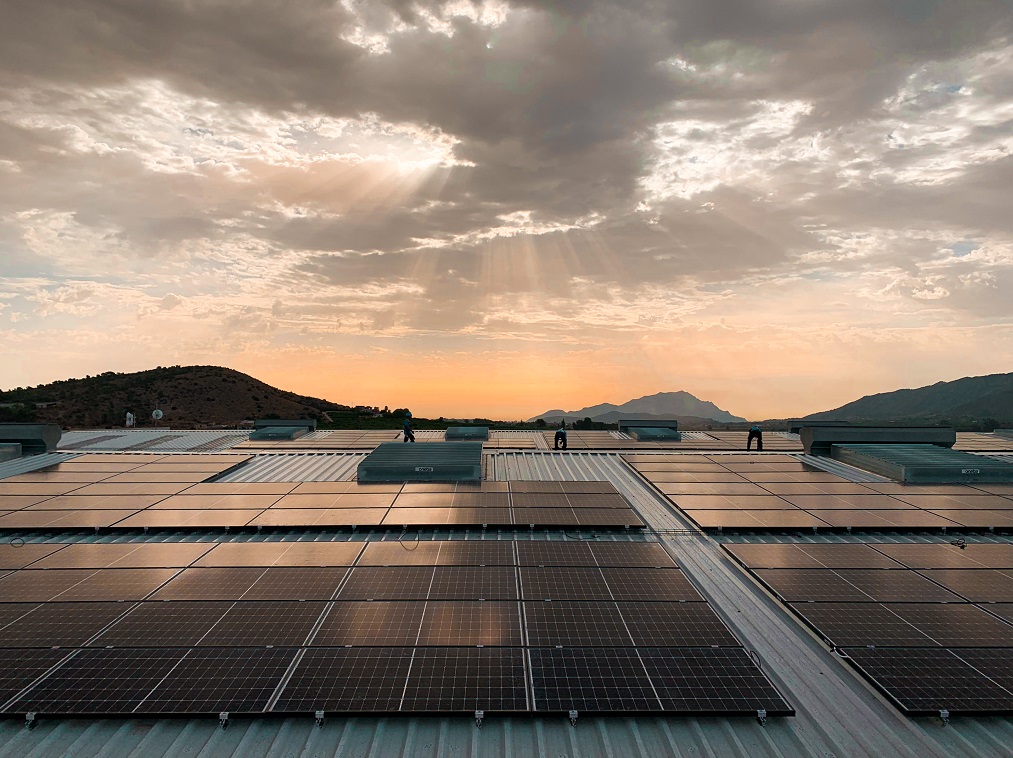 25 May

Committed to the environment

On 12th December 2015, 197 countries signed the Paris Agreement, which central aim is to strengthen the response to the threat of climate change by limiting the global temperature increase to 1,5 degrees Celsius in the coming centuries.

In Gorfactory we care about the environment, that is why we are developing various projects in order to have a less polluted world.

In recent years, solar energy has grown in importance and presence, so one of our iniciatives to fight against climate change has been the installation of solar panels in our facilities.

The photovoltaic installation has a total of 1.484 REC N-peak series solar panels of 310 Wp each, which sums up to 460,04 kWp.

The objectives suggested by Gorfactory are:
To reduce environmental impact
To generate renewable energy
To reduce CO2 emmissions
Moreover, buildings with photovoltaic cell installations are benefitted by this type of energy as they do not pollute the air or produce greenhouse gas emissions, which avoid contributing to global warming or water pollution.
Thanks to the fantastic solar panels installed at Gorfactory, we have achieved the following:
Energy consumption: 1.324.162 kWh/year
Theoretical photovoltaic production: 650.981 kWh/year
Usable photovoltaic energy: 461.792 kWh/year
Non-usable photovoltaic energy: 189.189 kWh/year
Current CO2 emmissions: 461 tCO2/year
CO2 emmissions with photovoltaic energy: 300 tCO2/year
Check out all our environmental projects.